With every season come a plethora of trends. But this time it's different, stretching their creative abilities designers have intertwined fashion with bring to us fashion trends for the season. With the rise of fashion films and live streams the virtual world has made it possible to continue exploring trends without a pause. As the Milan Fashion Week draws to a close, it's time to decode the hottest fashion trends for summer 2022. Because what's better than being early to the party? Yes, we mean being ahead of the fashion game.
This season is set out to make us dream, with flowy silhouettes, gorgeous prints and oodles of sparkle. And it's time to add an optimistic note to our dressing and truly celebrate. As we enjoy the last few months of summer, here's an edit of the trends that have made it to the right side of the hot list. We'd say - jump on the bandwagon and put your most fashionable foot forward.
While some trends are new, others are an updated reiterations of trends that have existed in the past. Think fluorescents hues that were merely a fad back in the day, today they've secured a top spot as a number one trend. A refreshing take on bralettes, mix and match, denim-on-denim, bringing back the 80's puffy sleeves and saying hello to androgynous clothing. Here's a low-down on the biggest fashion trends for 2022.
Men's Trends
Mix and Match Patterns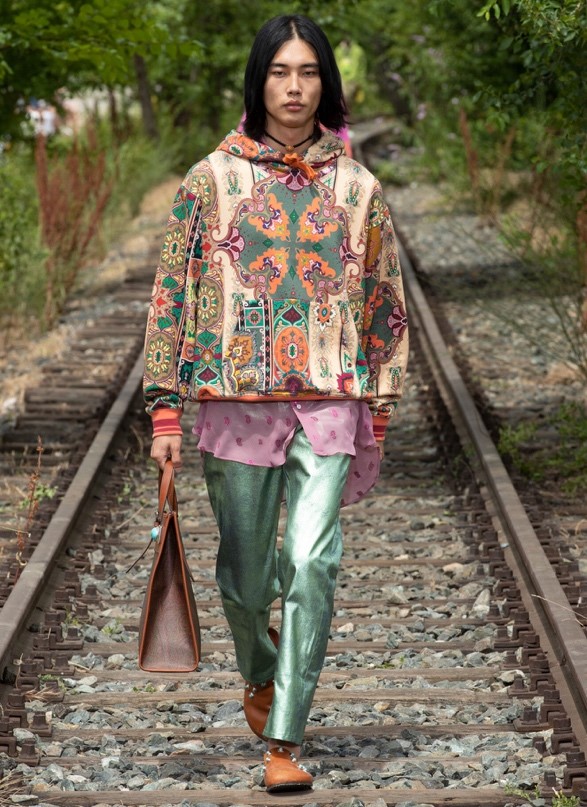 Image: etro.com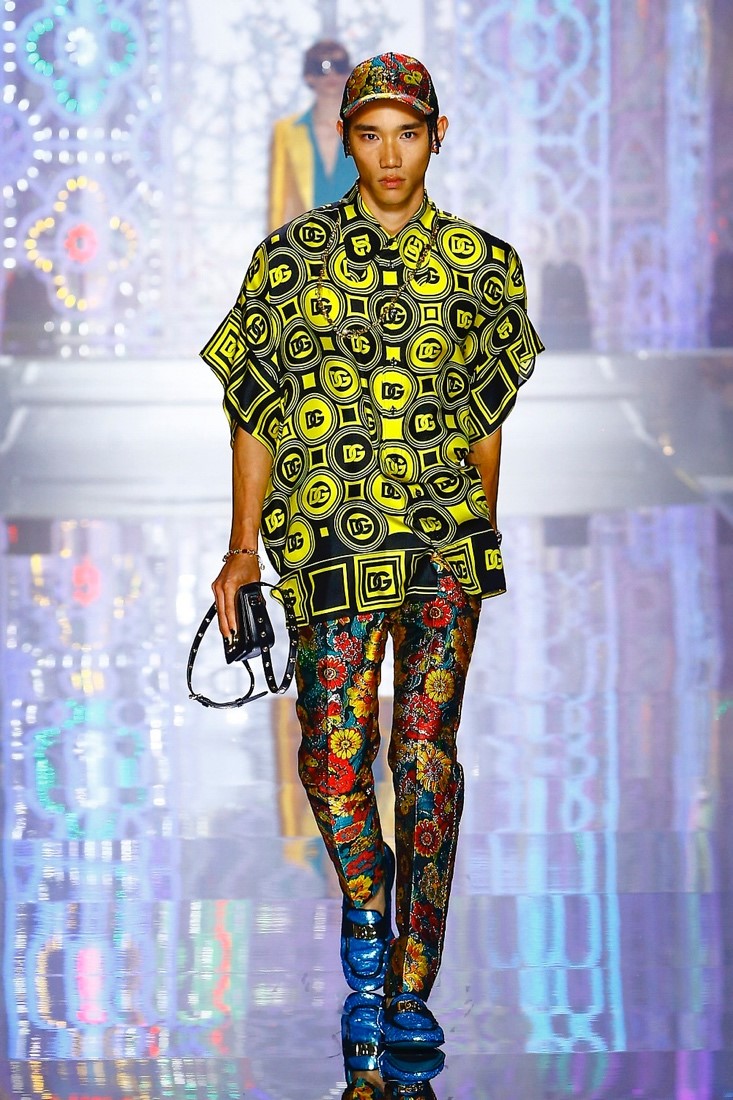 Image: dolceandgabbana.com
Mixing and matching is always fun! Think patchwork, prints or even colours. Fashion in 2022 is all about getting creative with the art of mixing and matching. Think of the ordinary colours, prints and patterns, it's all about being maximalist and kitsch in your way of dressing. Nailing the trend are brand like Dolce and Gabbana and Etro.
Tinted Sunglasses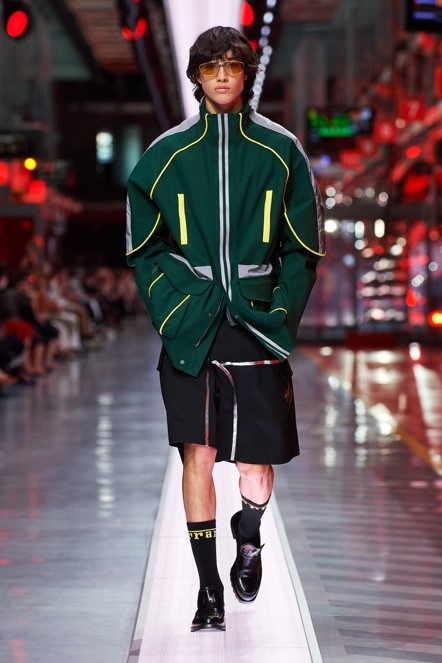 Images: https://store.ferrari.com/en-kw/explore/fashion-show
Accessories work as the final finishing touch for every ensembles and statement sunglasses can instantly transforming your look. For 2022, replacing tiny sunglasses are tinted sunglasses that add oomph and a dash of colour to your look. See-through the world with a quirky touch as you can get as experimental with the trend to make heads turn. Ferrari who made their debut with a couture collection is proof enough.
Open-Toed Sandals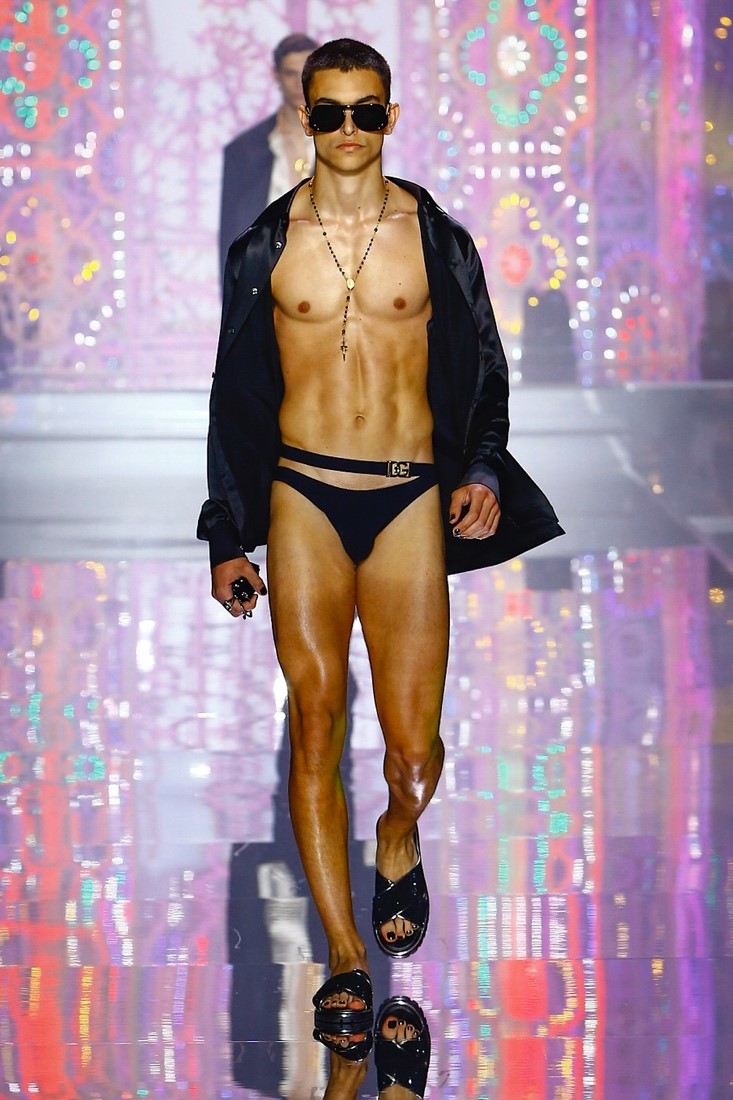 Image: dolceandgabbana.com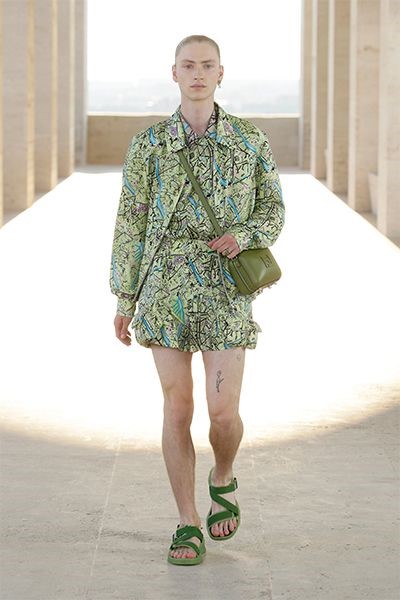 Image: fendi.com
Open-toed sandals have seen many iterations in the last few seasons, from chunky platforms to utilitarian inspired sandals. But these are here to stay. Open-toed sandals have found themselves to be a prevalent player in footwear trends for 2022.
Micro-Shorts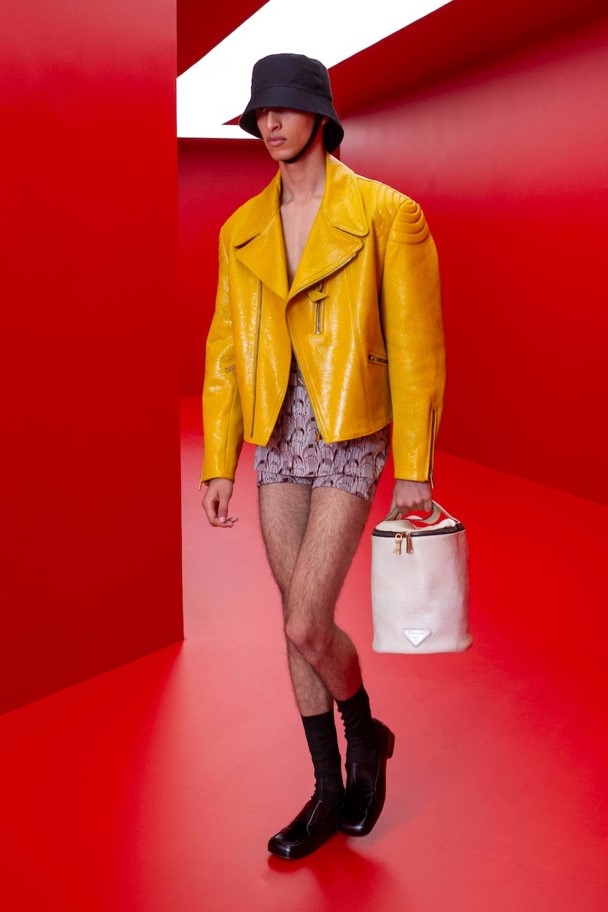 Images prada.com
Shorts are getting shorter for 2022 and we couldn't be happier It's time to flaunt those sexy legs and stay uber comfortable for the season because these micro-shorts prove that shorts can never be too short!
Women's Trends
Puffy Sleeves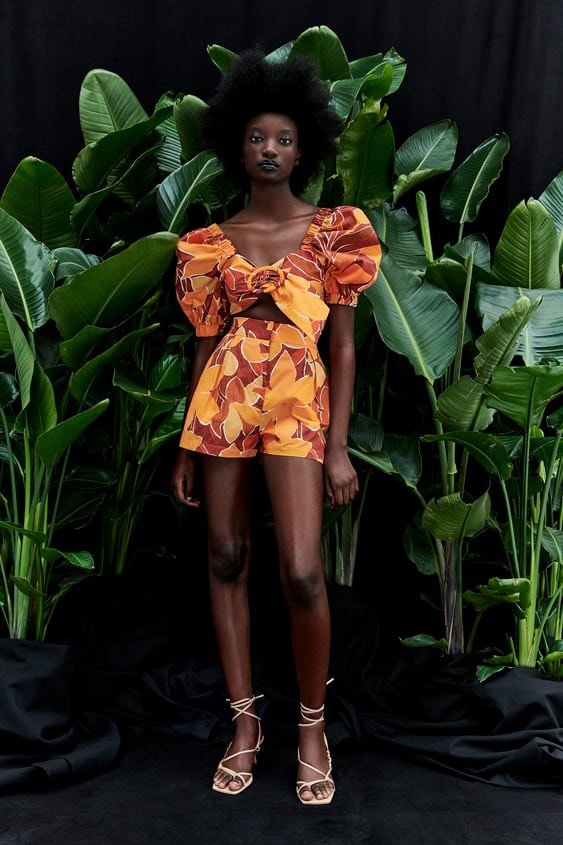 Images: zara.com mango.com
Yes, 80's fashion was fab! High sequined outfits and puffy shoulders dialled up the drama and guess what it's back in 2022 with a bang! Voluminous sleeves are here for another season, and quite frankly, we couldn't be happier because the bigger the better. Adding oomph to dresses and summer staple tops, puffy sleeves is just what you need to take your outfit up a couple of notches.From Alberta Ferretti to Gabriela Hearst's runway shows we can safely say that midi dresses with puffy sleeves offer a fun twist on the laid-back look.
Cut-Outs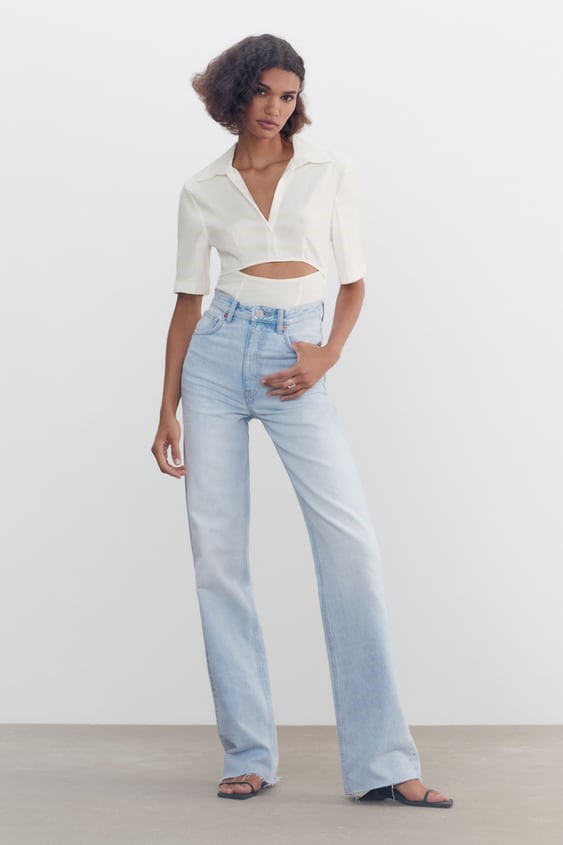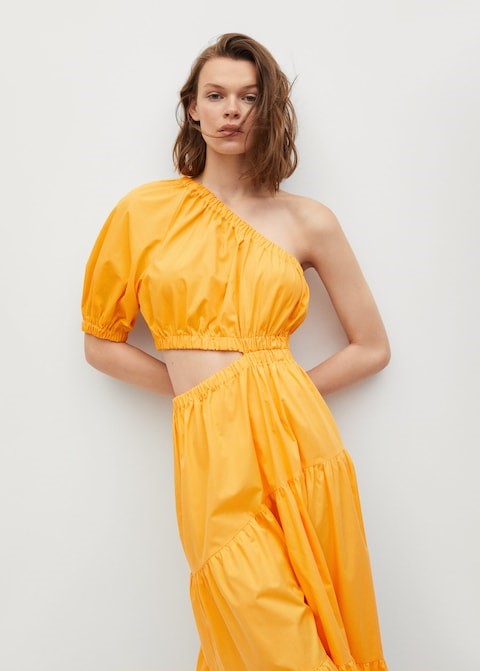 Images: zara.com
Channel your inner love for beaches as you add a fun twist to your solid colour dresses. The emergence of quirky cut-outs is sure to add a little edginess with a flash of skin show. Fendi, Boss, Acne Studios, Kenzo and Isabel Marant go the extra mile to show us how to add an unexpected detail at the hips or thighs. Get as experimental as you can!
Wrap-Around Straps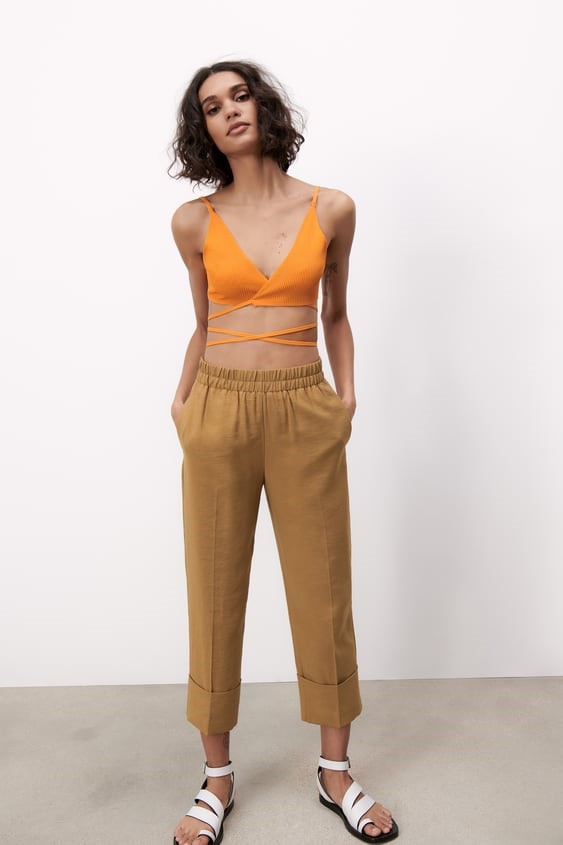 Image: zara.com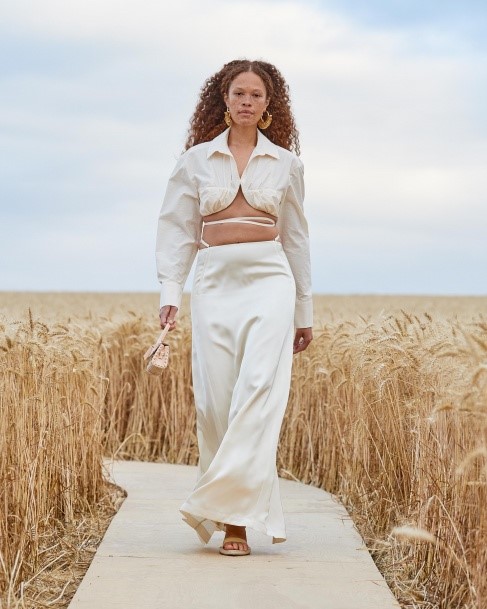 Image: jacquemus.com
A midriff enhancing trend, wrap-around straps are a hot favourite right now. With celebrities giving the trend a huge nod, the string detail accentuates your waistline while adding an edgy
element to your look. Jacquemus and Acne have nailed the trend on the runway, and we are in love!
Micro Bags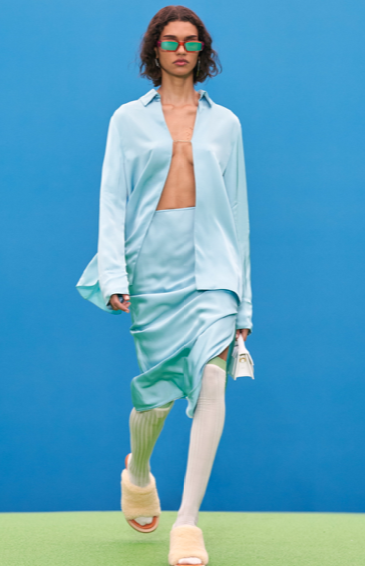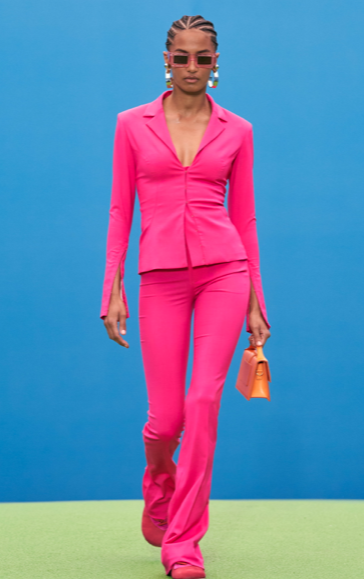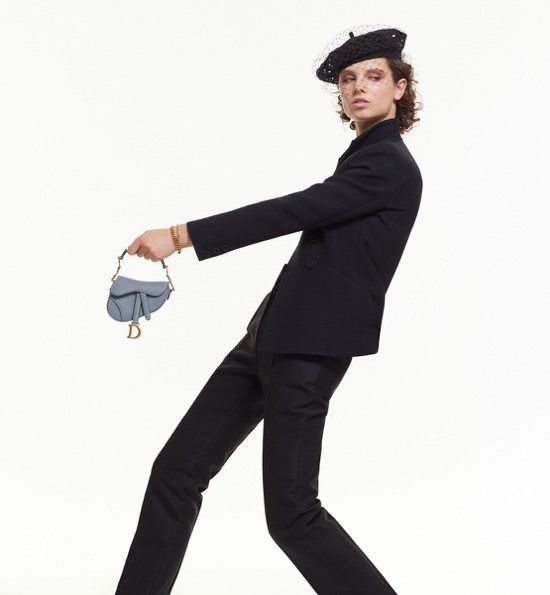 While big bags and totes had their prime time, the 2020s are being dominated by micro bags – the smaller the better! With Jacquemus being the pioneer of this trend with their iconic Le Chiquito and we can say the trend caught on very well. The most recent brand to join the bandwagon is Christian Dior with mini versions of their all-time classics. Let these petite proportions add instant cuteness to your OOTD!
While we can't pick one favourite, we surely have a handful that we'd love to wear on repeat! What about you?