We all know the harsh effects of pollution on our overall wellbeing, and most often, they?e unavoidable. Our skin-the largest organ of our body-too, faces the brunt of city-life and all that comes with it. In fact, it? the first line of defence to the external environment-which means that most of the toxins released in the air are absorbed by the skin and can have hazardous effects. A study on the impact of airborne pollution on skin reveals that living in a polluted environment may also reduce skin moisture, increase the rate of sebum excretion and likely exacerbates the symptoms of chronic inflammatory skin diseases both in children and adults. But if we are mindful about the health of our skin, how we expose and treat it, we can fight the battle against pollution and reduce its damaging effects.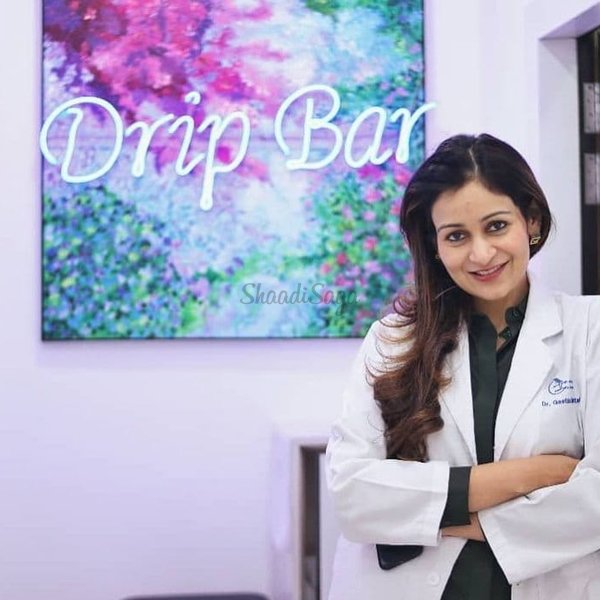 Ahead, we speak to dermatologist Dr Geetika Mittal Gupta, founder of ISAAC Luxe Clinic, on how the havoc of pollution on our skin, and how to fix it.
The Damage
According to Dr Geetika, air pollutants like ozone, oxides, volatile organic compounds and many others can be the cause of premature signs of ageing, allergic reactions like acne, pigmentation, psoriasis, skin cancer, urticaria, eczema, contact dermatitis and more. Water pollution too, can show negative impacts on the skin as it contains chemicals like chloride in polluted tap water, which can result in damage and wrinkling of skin. ?ome large pollutants disturb the skin barrier and cause sensitivity, pigmentation and premature ageing,?she says. ?ven if the particle is so small, it can easily pass through the skin pores and deposit in the interstitial cells. As the time passes, it causes fine lines, pigmentation, sensitivity and breaks healthy skin barrier.?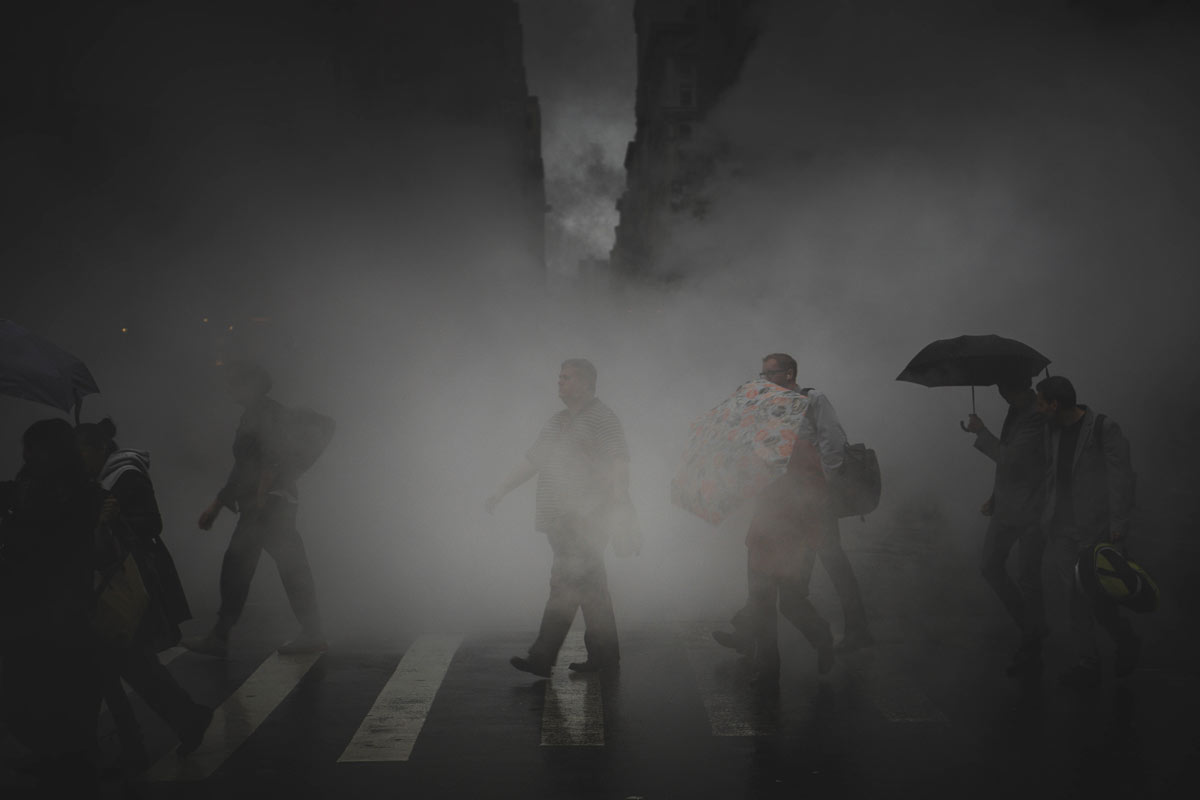 Then there are free radicals that are present in air and water that, too, can damage the collagen (the natural protein in our skin that keeps it supple and young) and result in skin sensitivity, allergies and inflammation. Ozone present in the air, causes oxidation of unsaturated fatty acids and can damage the barrier function of epidermis. The signs of all these external aggressors that cause environmental damage to the skin are clear. If you constantly face issues like dry, itchy skin, pigmentation, uneven skin tone, dullness, inflammatory signs like redness and sensitivity, acne and clogged pores, they could all be the result of exposure to pollution.
The Cure
Covering your face properly when outdoors, applying sunscreen daily, removing your makeup and cleansing properly, gentle exfoliation, keeping your skin moisturised, and adopting an antioxidant-rich diet and routine can all help prevent environmental damage. ?ntioxidants are substances made up of many molecules and atoms that contain extra electrons that can produce extra free electrons without making it unstable,?explains Dr Geetika. They help against oxidative damage caused by free radicals, UV rays and pollutants, ?ome foods which we consume in our daily life like dark chocolate, coffee, tea, berries and spinach also contain antioxidant properties, and because of their anti- ageing benefits, antioxidants are used in many skin care products too,?she adds.
The Ingredient Checklist
Dr Geetika explains the benefits of certain ingredients that help fight the harmful effects of pollution on our skin:
Vitamin C: Vitamin C helps stimulate collagen production and is the best antioxidant for acne spots and pigmentation
Vitamin E: It has healing properties and is extremely nourishing.
Ferulic acid: It protects from sun damage.
Retinol: Retinol is a form of vitamin A and is arguably the most effective over-the-counter (OTC) ingredient for premature signs of ageing.
Coenzyme Q10:- Coenzyme Q10 may improve skin elasticity and texture.
Niacinamide: Niacinamide improves skin tone and texture, and helps fade dark spots.
Curcumin: Curcumin is a polyphenol found in the spice turmeric. It has anti-inflammatory and skin brightening properties.
Botanical extracts: Green tea or white tea, coffee, calendula, and rosemary have antioxidant properties that help fight free radical damage on the skin.
The Anti-Pollution Skincare Routine
To protect the skin from environmental damage, Dr Geetika advises on following a routine that will keep your skin healthy and happy:
Start with eating healthy. Consume foods and drinks that contain antioxidants like spinach, kale, green leafy vegetables, coffee, dark chocolates, vitamins and citrus fruits.
Have adequate sleep. Enough sleep is very essential for skin to regenerate properly.
Setup a routine exercise schedule. Exercising helps release and excrete lots of toxins from the skin through sweat.
Use a gentle anti-pollution cleanser containing glycolic acids and lactic acids. Cleanse your skin at least twice properly if you step out daily.
Never skip your sunscreen when you go outside, even on cloudy days.
Moisturise the skin with products containing hyaluronic acid at least twice a day to retain hydration in your skin.
Exfoliate your skin twice a week. Use detox face packs using coffee or activated charcoal, at least twice a week.
Give your skin a night skin repair therapy. Use products containing retinol, vitamin c and ferulic acid.
Get regular detoxifying facials like hydrafacials that thoroughly cleanse and nourish the skin.
Ahead, we pick products that will keep your skin healthy and glowing despite the harmful effects of pollution you face every day. Find them at DLF Promenade.
Forest Essentials Anti-Pollution Purifying Mist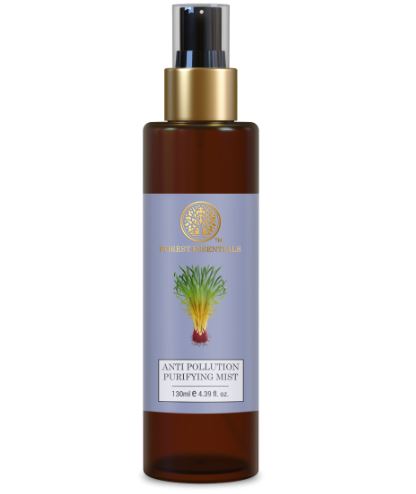 Kama Ayurveda Jwalini Retexturizing Skin Treatment
Sephora Nourishing Moisturizer with Prebiotics