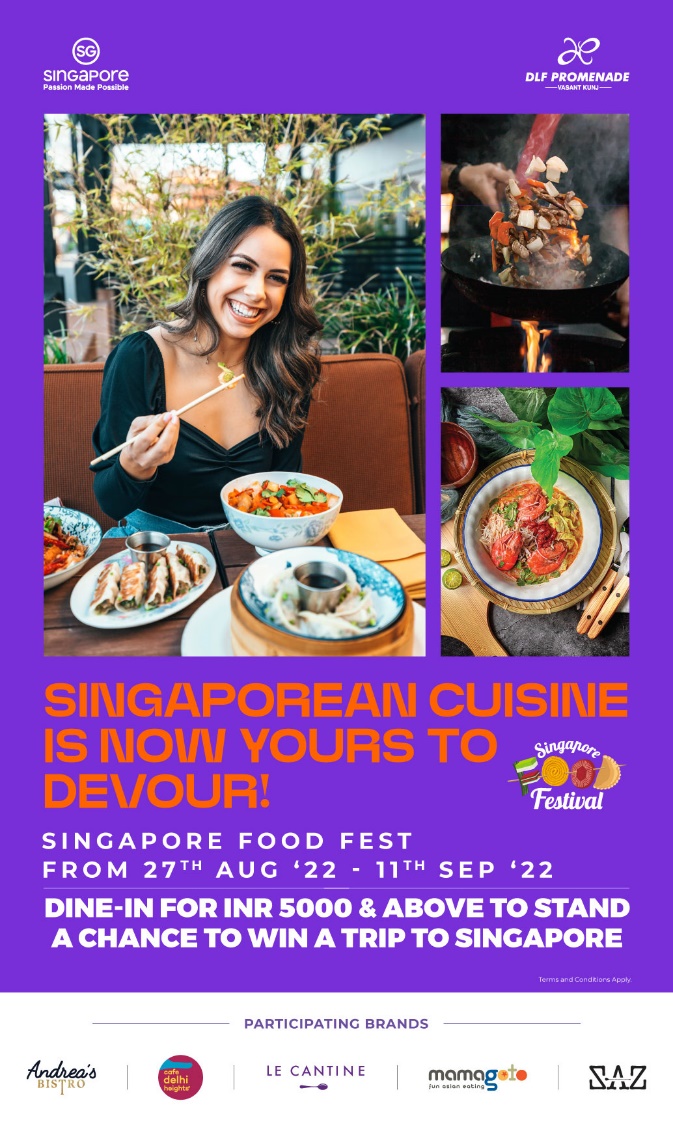 Singapore straddles worlds within worlds and is uber modern and forward-thinking while carrying its rich history. From Michelin-starred tasting menus to hawker stall favourites, Singapore's cuisine is a true reflection of the city. In December 2020, Singapore's food culture and heritage received the UNESCO tag and was inducted into the Representative List of the Intangible Cultural Heritage of Humanity. With over 16,000 food stalls (some of whom have received their own Michelin stars) and some of the best fine dining in the continent, this is a place to travel to with loose pants and a sense of adventure in your belly.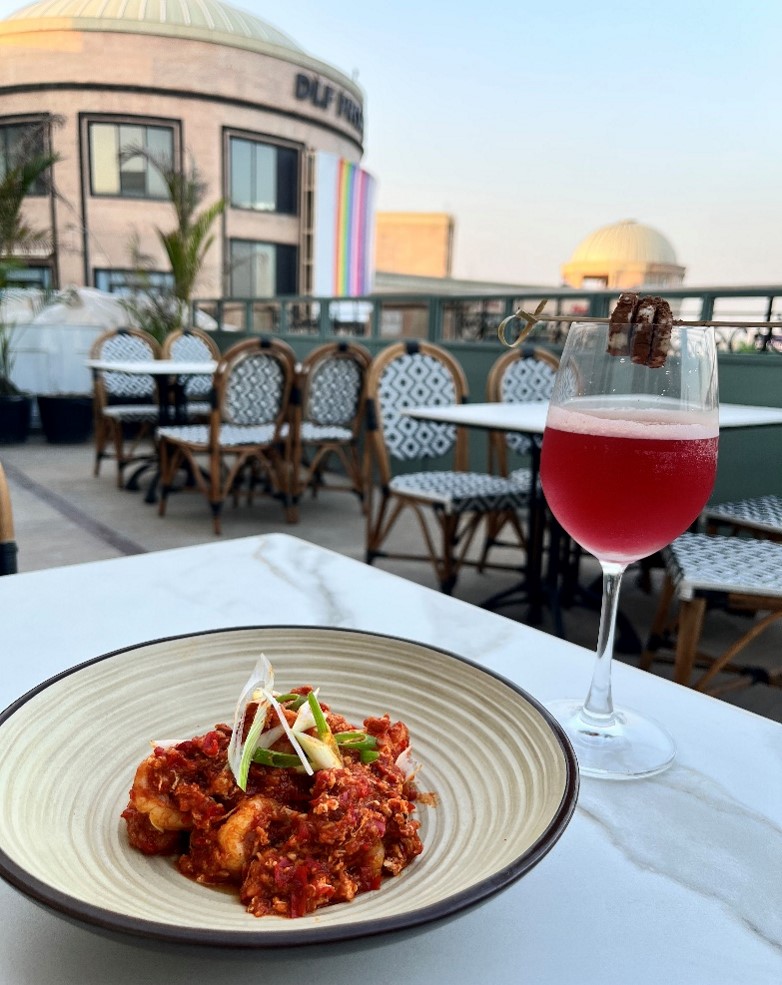 The iconic Singapore Food Festival pays tribute to this diverse dining experience. Started by the Singapore Tourism Board in 1994, this festival brings together the greatest hits think: Singapore chilli crab, Hainanese chicken rice and more long with a showcase of legendary chefs, masterclasses, food tours as well as unique takes on the classics by today's food innovators. The idea is simple to celebrate the country's multiculturalism through its people and their food.
Running from August 24 to September 11 in Singapore, the 29th edition of the Food Festival is primed for a grand post-pandemic return. With more than 25 food establishments and over 70 gastronomic experiences in the lineup, this is reason enough to book your tickets now.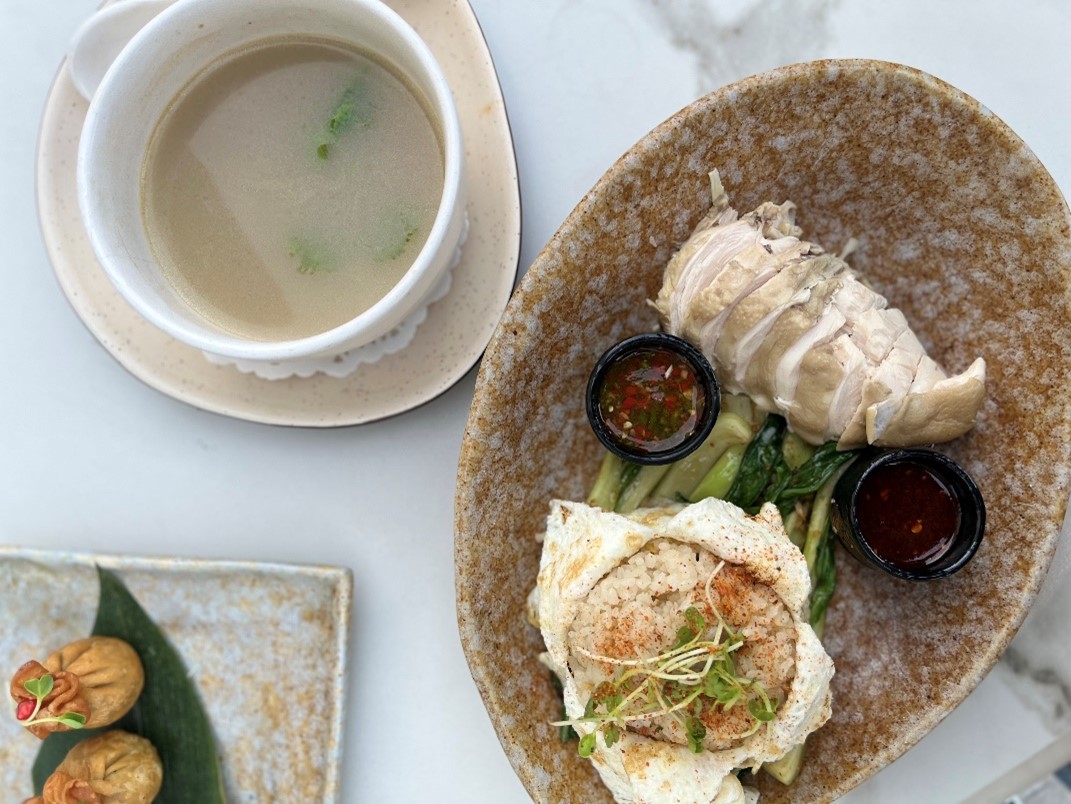 Celebrate Singapore Food Festival in the Capital
Just in case you are having major FOMO for not being able to make it to the actual event, you can allay your fears as well as make a much shorter (and cheaper) trip to get an authentic taste of Singapore in New Delhi!
DLF Promenade two-week culinary extravaganza (27th August-11th September) is in association with the Singapore Tourism Board and is an ode to legendary hawker fare and food icons inspired by the city's Malay, Chinese and Indian heritage. Held across the mall speciality restaurants, the festival will spotlight classics as well as unique interpretations of ingredients and flavours from the region. So you can expect everything from a Singapore soft shell crab maki to the iconic Singapore Sling invented in the bar of the historic Raffles Singapore.
Let chef Andrea Pauro take you on a flavour-filled journey via the Singapore menu at Andrea's. Pick from fluffy baos with an assortment of stuffings including water chestnuts, wild mushrooms and char sui pork. Give your favourite meat and veggie stir fry a twist with the chef. spicy homemade Singapore chilli sauce and pair it with the signature wok-tossed Singapore noodles.
At SAZ, brasserie fare gets an Asian twist in their Singapore Food Festival curation. Try their slow-simmered fish with spicy Sichuan pepper and dry chilli or the traditional curry laksa with its hit of coconut and chilli. Round it off with the delicate kueh dadar, a dessert that melds the aromatic flavours of pandan with coconut. The restaurant has also put together an inspired cocktail menu based on Singaporean ingredients and we are angling for the Curry Drop with its unique blend of curry vodka, coconut and cream. Asian specialty restaurant Mamagoto presents its own version of Singapore hawker favourites and features an assortment of lesser-known specials along with the big hitters. Expect delicious small plates featuring curry puffs, Singaporean chilli tofu with steamed buns and the unmissable Hainanese chicken with wok fried rice and a fiery chilli dip. Wash it down with the legendary Singapore Sling that is a tropical paradise in a glass. Ever since its invention by a bartender in Raffles Singapore in 1915, this drink has been a firm favourite and its mix of gin, bitters, pineapples, orange and cherry is inimitable.
Load up on street food hits at Le Cantine with spicy street wontons tossed in chilli oil and vinegar. Make your way through plates of delectable satay with its legendary combination of peanut sauce and a cooling cucumber relish or settle for something more hearty with a bowl of Singapore-style flat rice noodles tossed in a sweet and spicy peanut sauce.
Be assured of a fun time in the cheery Cafe Delhi Heights with beer buckets, fruity cocktails and a menu of Singapore's classic Malay fare featuring everything from a creamy chicken and prawn laksa to the aromatic spice-laden Nasi Goreng.
So whether you are a seafood lover, a spice fanatic or a noodle head, don't miss this chance to sample a taste of Singapore diverse and delicious flavours at the Singapore Food Fest at DLF Promenade from August 27-September 11. Additionally, two lucky couples who spend more than 5k on selected F&B will get a chance to win a holiday in Singapore covering airfare and a 2-nights stay!