"One cannot think well, love well, sleep well, if one has not dined well."
Virginia Woolf's famous line is a way of life, love and celebrations. And it is a well-known fact that when friends and lovers get together, they eat, drink and make merry. And in some cases they also mix cocktails.
August is a month of celebration—of friendship and love and freedom. And friends as we know it come in all sizes, shapes and forms—the ones you call at 3am, the ones you call once in six months and pick up exactly where you left off, the ones you call every morning and the ones you call when you are feeling low. There are friends old and new and lovers past and present, and all of them deserve space in your August calendar.
From romantic dates to a night out on town with the girl (or guy gang), this is when you hang free, down the martinis and live the proverbial good life with your best buds. There are many ways to have a perfect lunch date, cocktail evening or dinner for two. Think: a saucy gossip sesh with your bae over coffee and cakes. Or a stylish date night with a curated menu for two plus a bottle of bubbly which will keep you in the mood of love. Or even a long-awaited reunion where college friends reconnect over memories and mezze.
The world on your plate
Let this be a month to make the little moments count. Head to DLF Promenade for "The Gourmet Affair", a curated series of culinary events that will keep your conversations and spirits on a forever high. From Italian bruschetta to Japanese baos; from an Italian chevre salad to Cantonese crystal dumplings; and from Kolkata-style noodles to Bangkok's street food hits—it's around the world and back again via your plate.
Relive your college days with a playful menu at Cafe Delhi Heights. From Banta Masala Soda to ISBT Makhni Maggi to fun muching bowls of peanuts, chana jor garam and bhujia to pair with your chilled beers, here are all the ingredients of a raucous night out with old friends.
Smoke House Deli's warm interiors and private nooks are the right setting for a night of romance. Sip on prosecco or a signature smoked cocktail while you pick from the specially curated menu for two. Prepare yourself for an explosion of flavours—lemongrass pesto chicken, oak ash chevre with grapes and oranges, wild mushroom and aged Parmesan risotto, a dessert sampler and much more.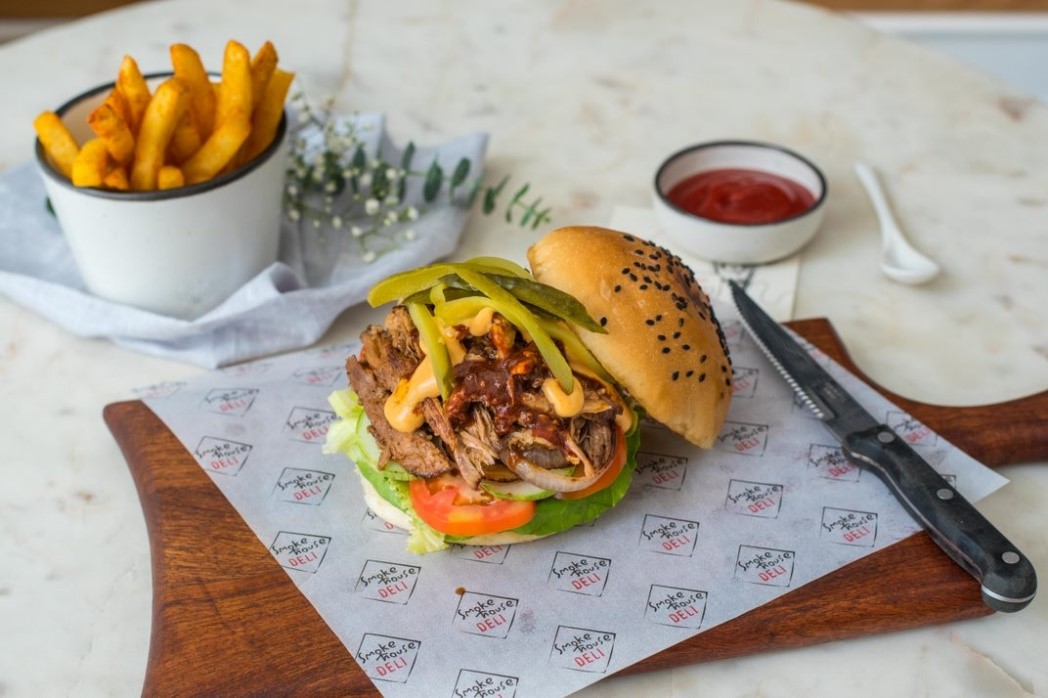 Let your hair down with the girl gang at The Beer Cafe and prepare for a night of unlimited fun (and lots of beer of course)! Pick from a range of beer buckets from the good 'ol Kingfisher pils to Delhi's much-loved Kati Patang wheat. Or pick from a range of refreshing gin and vodka cocktails. Pair it with classic bar snacks like chicken wings, pizzas, spicy corn and all for a 1+1 steal deal!
Mamagoto gives foodie couples yet another reason to dine out on weeknights with a special menu with cocktails that includes sushi, dimsums, Southeast Asian street food classics including ramen, rice bowls and spicy noodles—and all of this at a price that will make you keep coming back for more.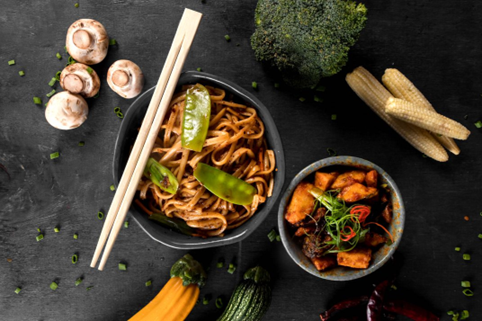 At Andrea's chic bistro, take a whirl through Japanese, Southeast Asian and Thai flavours with chef Andrea Pauro's eclectic menu drawn from his travels across the world. Pick from a selection of Andrea's favourites and unexpected flavour bombs like baos filled with wild mushroom and truffle oil and water chestnut and char sui pork and water chestnut.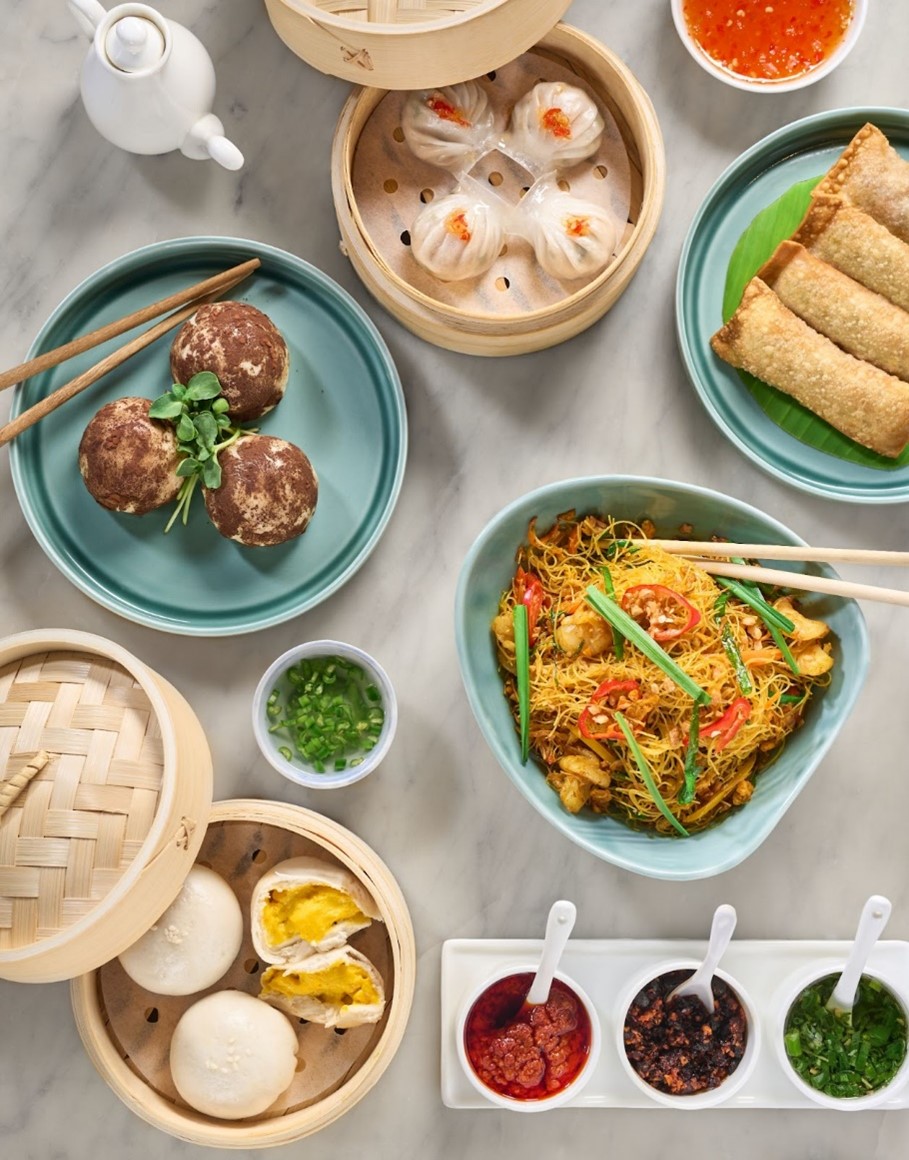 Say "ti amo" to your better half at all-day diner La Cantine. Pick from their date menu which features heartwarming classics like mulligatawny soup, pan-seared cottage cheese with marinara sauce and tiramisu. And there are 1+1 tequila shots to make it a high-octane evening.
Finally, head over for coffee and a delightful dessert at Big Chill. Dig into a decadent chocolate caramel cheesecake or spoon away your weekday blues with a scoop of Ferrero Rocher ice cream.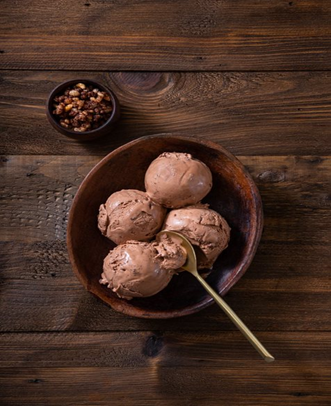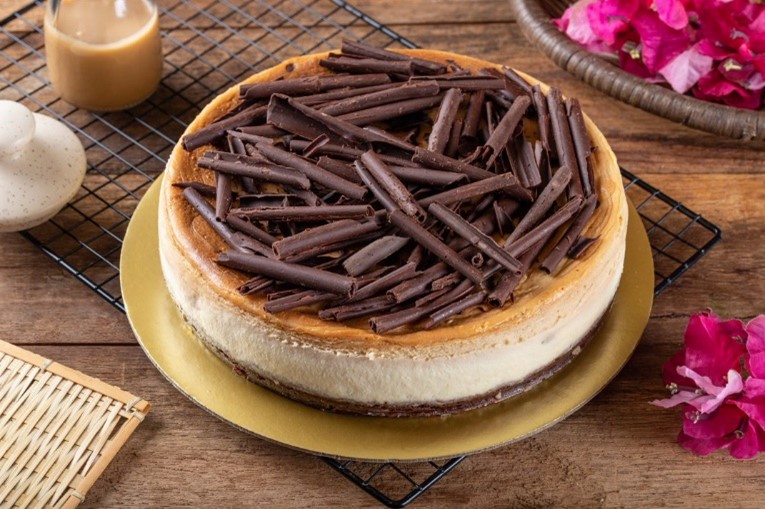 Whatever be your fix or your favourite, get spoilt for choice with DLF Promenade's fine dining festival at The Gourmet Affair which is on till August 14. Additionally, there are gifts galore. Those spending above Rs5,000 will get movie tickets at PVR while spenders above Rs 10,000 will get mall vouchers worth Rs 3000. Five highest spenders of the month will also get mega giveaways from Samsung.