Eat, play and rejuvenate yourself
The athleisure life is all about eating well and living better
From turmeric, wheatgrass and moringa shots to bajra khichdis and farm-fresh seasonal Indian greens—wellness as a way of life begins in your kitchen and your backyard. What you eat, how you stay fit and what you wear are all linked. And athleisure as a concept brings them together in a cohesive way of life. And one that is also creative, playful and deeply satisfying.
Your kitchen garden could be the source of the instaworthy fresh herbs in your pasta while your local market has enough to make up cheerful grazing platters.
Just like athleisure wearables allow freedom from structure rather than rigid routines, the path to a healthier diet advocates taste, mindful eating and wholesome nutrition over strict rules and measures. The way forward for athleisure and overall wellness of the mind and body is via conscious consumption. This is food that is good for you and good for the planet and has as its end goals—great flavours, comfort and nutrition.
A Plate of Good Health
You are what you eat and mindful eating starts with small changes in attitude and diet. Make your meal an occasion to celebrate you and your loved ones. Hit the pause button on your day and sit down, let your hair down and enjoy a meal that is fresh, delicious and cooked with care.
The first step towards conscious eating is to ask the question: What is on your plate? And to consider if you really need that caviar topping or quinoa from South America to make your dinner extraordinary? You are part of a larger chain where every link matters. Being vocal for local produce is not only about your carbon footprint but a global food trend that is here to stay. We all have a role to play in preserving Earth's collective tomorrow. And the best part is none of it need be boring.
Today, chefs and restaurants in India and across the world are changing how we eat. Fresh ingredients, zero-mile dining and farm-to-table meals are the order of the day. The popularity of the lighter and healthier Mediterranean and Middle Eastern cuisines has followed the rise of the athleisure lifestyle where being fit is also fun and flavoursome. Modern Indian and Asian restaurants have also reinvented themselves for the new fitness-forward life.
Pause, eat and play
Never before have fashion, food and fitness been this aligned. There are no wrong answers or boxes to fit. So whether you pick your grandmother's fish curry or a trendy salad and smoothie lunch—it is what works for your body and your mind.
The month-long health-forward Pause and Play festival at DLF Promenade spotlights this trend and brands who are promoting the athleisure life. Spanning sports and activewear labels, workshops and F&B offerings, this a campaign that fuses global trends in fitness, fashion and food with personal wellness. Featured brands include Smoke House Deli which introduced the fresh flavours of European cafe food to Indian diners over a decade ago. In its 2.0 avatar, it continues with its promise of providing delicious food with ethically sourced local ingredients that are healthy, organic, and wholesome. Here, a classic Mediterranean Caprese salad gets a healthier twist with locally sourced ingredients, a homemade pesto mayo, balsamic glaze and sliced bocconcini. For a meal on the go, try a smoothie with seasonal fruits, yogurt and honey. All-day diner La Cantine offers classic Italian fare with a focus on freshly made pizzas, pastas and inspired seasonal small plates. Their special healthy menu features baked veggies, grills and a selection of salads with greens, nuts, fruits and citrussy dressings. At Cafe Delhi Heights, Indian regional classics get a western treatment as well as a healthier makeover with clever tweaks. Think: a brown rice biryani with a flax seed raita, a bajra khichdi with gooseberry pickle or a quinoa kheer. Pan Asian cafe, Mamagoto's playful menu riffs off street foods from across Southeast Asia and includes flavour-packed dishes like pok choi wrapped dimsums, Javanese grilled fish wrapped in a banana leaf, minced chicken/veggies spiced with basil and red chillies and served in lettuce cups.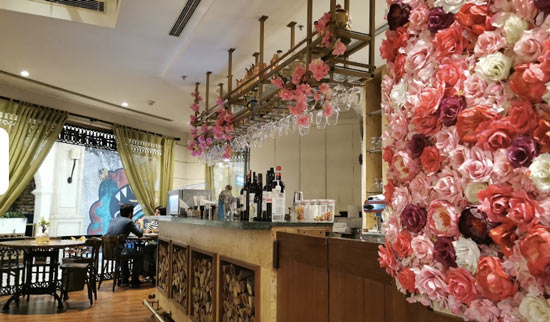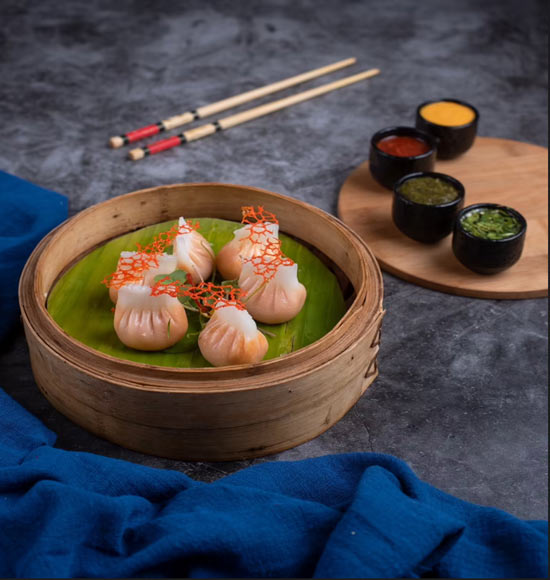 These special menus are also complemented by master classes by leading chefs from the brands on how to make your meals at home healthier and happier. This is an all-round celebration of life and your body and is neither bound by shape, size, age or orientation. Eat, shop and channel your inner fitness freak with high-octane contests like 30-second sprints by HRX, Tyro.fit's super-fast squats and specially designed microgravity and Flexnest zones to keep energy levels on an upswing. And for that extra bit of motivation, there is a host of exciting prizes for participants who shine! So here is your chance to hit the pause button and go out and play.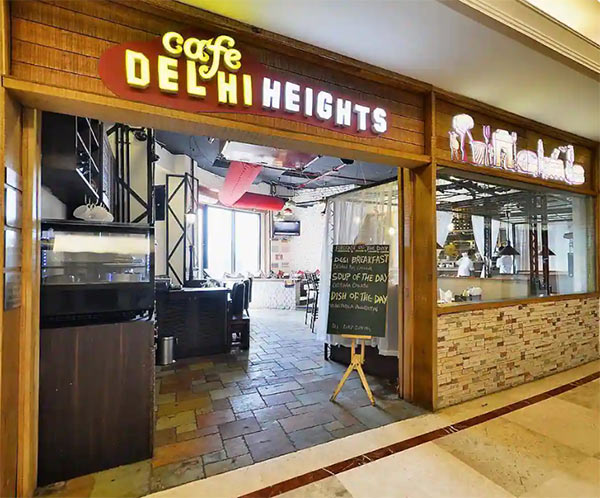 Get your fix of the fit life at the month-long Pause and Play festival at DLF Promenade. From healthy menus to specially curated master classes by top chefs and a host of fitness workshops, lucky draws and more—here's your chance to get a whole new lifestyle makeover.