Considering the global pandemic, the idea of a Big Fat Indian wedding - that was traditionally a lavish celebration over a h6 of three to four days - has seen a drastic change. Guest lists have been scaled down, and celebrations have become limited to just a few near and dear ones. The age-old idea of a wedding in a household with hustle bustle one month prior to the wedding day has died down. With the fear of large-scale gatherings, nuptials today aren't what they were like in early 2020. However, question is - Has the essence of Indian weddings been lost in the world of a pandemic?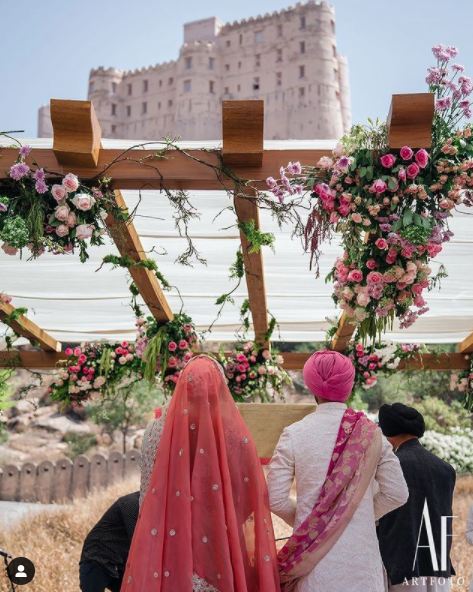 According to a report by WeddingWire India, there has been a paradigm shift in how Indians are planning a wedding in the new normal. From intimate and micro, civil and digital weddings to E-invites & customized wedding websites, and with as 76% of couples (compared to the year before) opting for non-saaya dates, the approach has become more modern and practical.
In an interview with Wedding Wire India, Vikram Mehta shared, "The auspicious date, day, time have all taken a back seat with the pandemic hijacking our lives. There's no doubt that you'll see a lot of? day weddings morning events, weekday weddings now. The prerequisites will change from weekend and holiday, to location and setting."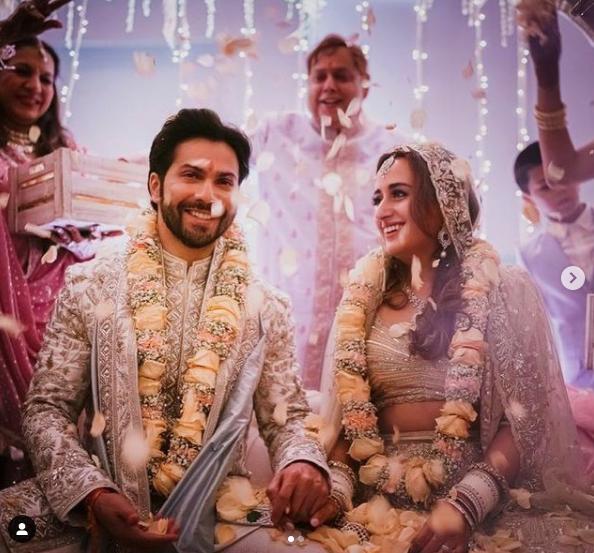 A handful of people are going ahead with small-scale intimate weddings but others are eagerly waiting to plan their extravagant celebrations. As per a survey conducted by Jeevansaathi in April, of the respondents surveyed, none opted for a virtual-only wedding. 55% said they would prefer a smaller, intimate weddings while 27% said they would readily have a big, fat Indian wedding, with safety precaution.
Intimate weddings bring back the old-world charm of celebrating and enjoying with your near and dear ones. Instead of mechanically practicing rituals brides, grooms and the attendees can pause and take in every moment. Couples are going the extra mile to make this small celebration personal from sit-down dinner with personalised name cards to printed menus and individual meal servings. Shivan Gupta Founder & Creative Head, Amaara Farms expressed his thoughts on intimate weddings in an interview quoting, "Intimate celebrations are definitely the new normal at this point. Celebrations are becoming intimate and more meaningful.This year we foresee a trend of more personalized, sophisticated, and more closely-knit events taking the front seat for young patrons. Weddings will have an even deeper meaning."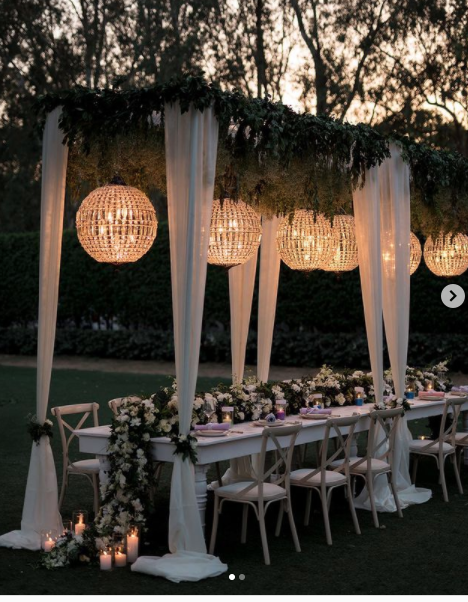 It is also interesting to note that even Bollywood celebrities are adapting to the concept of intimate weddings making it their preference. Along with this couples are even choosing to not splurge on their wedding couture and pick out modern, contemporary ensembles like pant suits with a veil for brides. The last few years had seen an increase of intimate destination weddings and for a handful of people whether there is a pandemic or not, intimate weddings are here to stay.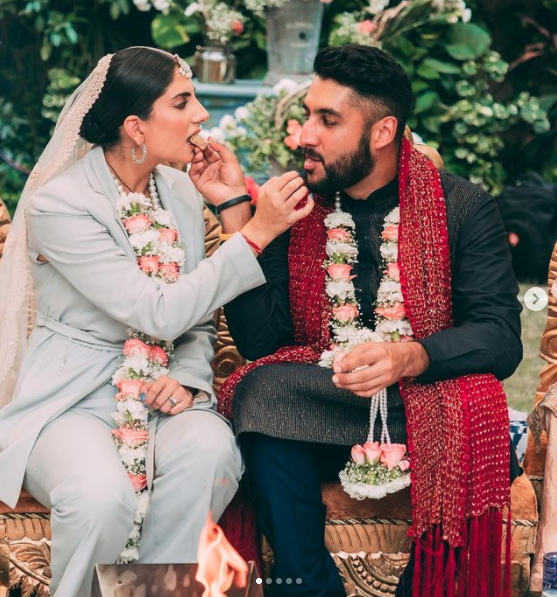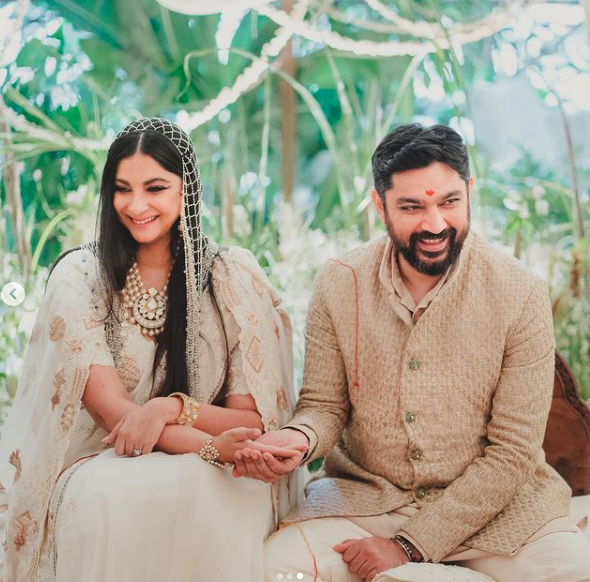 But let's admit it in the post-pandemic world there are others who are waiting to go to the old larger-than-life celebrations. There's no denying the joy of the festivities of lavish weddings that stretch across a week or ten days. In the 21st century weddings have always been lavish, and it doesn't feel like a true wedding unless it's done that way. Think of calling an A-list performer, dressing in your favourite ensemble, having an exotic spread of food (especially the chat and paani puri counters) and dancing all night on the dancefloor, this is what weddings were made off. And to be honest, if some had a chance to do that all over again, they'd definitely say a yes. Mehak Sagar founder of WedMeGood shared in an interview with Outloook India that "couples who had their weddings planned for April and May have postponed it to the latter half of the year while those who had planned for winter weddings in Nov/Dec are still going forward with guests lists of 200+, hoping that the situation will get better, thanks to the vaccination."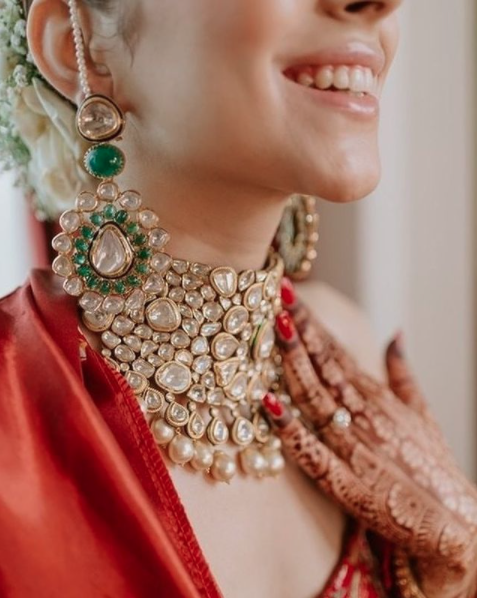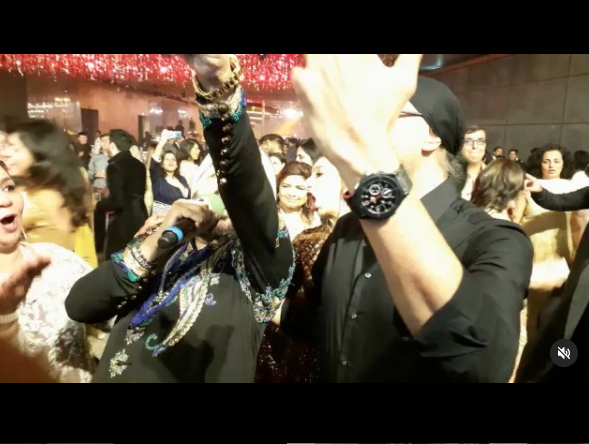 ill extravagant destination weddings, and 1000 people big fat weddings, with an entire crew of makeup artists, photographers and DJ will once again see a surge when the pandemic is not peaking? Or have people adopted a more sensible approach where showing off wealth has taken a back seat, and intimate celebrations are reigning supreme?